Metal Immersion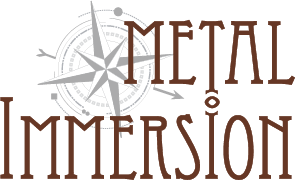 Founded more than 10 years ago, Metal Immersion started as a one woman show in the greater Philadelphia area. Once a year, a small group of like-minded people, seeking more experience in jewelry making and having fun, gather for a weekend of learning. Through the years our event has grown and we expanded to include additional instructors from around the country to broaden our knowledge base. In 2018, we are thrilled to announce that we will be expanding to two additional locations!
What makes us special? Great instructors, small class sizes and wine. What more could you ask for? Really. It's a weekend of laughter while learning with a community of people who have the same addiction.
If you like to learn and laugh, we hope you will join us at one of our upcoming events.